It's Not Even Halloween Yet And Lego Is Selling Star Wars Advent Calendars With Baby Jesus Grogu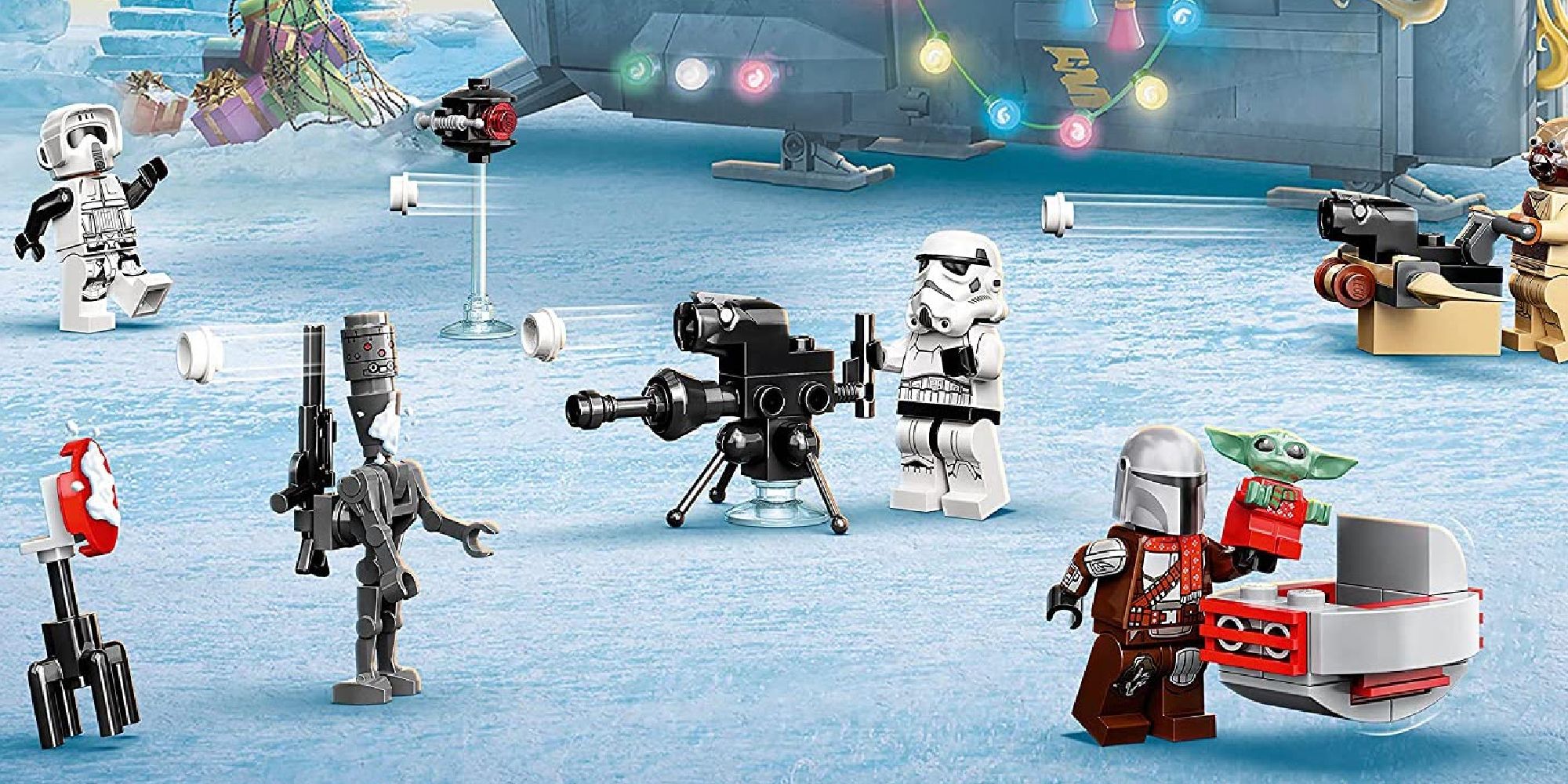 Star Wars, Harry Potter and Marvel's Avengers all have new Lego advent calendars available right now.

It's the season to be frightful, not jolly. Halloween is quickly approaching. This month, we are encroaching upon Halloween. It's the month where we watch scary movies in silly costumes. Lego is preparing for Christmas, as many retailers do, with its Star Wars Advent Calendars, which feature Grogu and The Mandalorian dressed for the festive season.
It's a great advent calendar for Lego enthusiasts. To get ready for the 24-day build up to Christmas, you can order them now. You can forgo chocolates and be healthier with little bricks, except that you don't eat them – that's not healthy (or recommended).
RELATED: Last Week in Film: Shang Chi, The Russos and South Park
There are five sets total: Star Wars (Marvel's Avengers), Harry Potter, City and Friends (sort of). They range in price from $20 to $40 per set popThey come with everything on the box, except the large set pieces in the background. They are mostly made up of miniature models, minifigs, and accessories. The Star Wars set also includes Grogu (in a sweater) and Mando (in a scarf).
The Avengers set includes the Infinity Gaunlet, a terrifyingly shrink-down Thanos, and the Infinity Gaunlet. Apart from that, you get Iron Man and Black Widow, Thor, Captain Marvel, Nick Fury, and Captain Marvel in a scarf.
However, it should be noted that Lego Friends isn't based upon the sitcom.It's a group of minifigs in chibi-like appearance with appropriately themed accessories such as a Christmas Tree.
They sell quickly so if your goal is to get ready for Christmas early, make sure you grab one while they're still hot.
Next: Shang-Chi's Bus Scene Is A New Peak For The MCU
McCree's Voice Actor Defends Name Change "Needed To Be Done"
Matthew Mercer discusses McCree's pending name change.
Continue reading
About the Author
James Troughton
(892 Articles Published)

James is a freelance journalist based in the UK. His bylines include IGN, NintendoLife and PCGamesN. GaymingMag, IntoTheSpine and many more. He can be reached at [email protected] or @JDTroughton.
More
From James Troughton