Star Wars Teases Major Video Game Announcement in December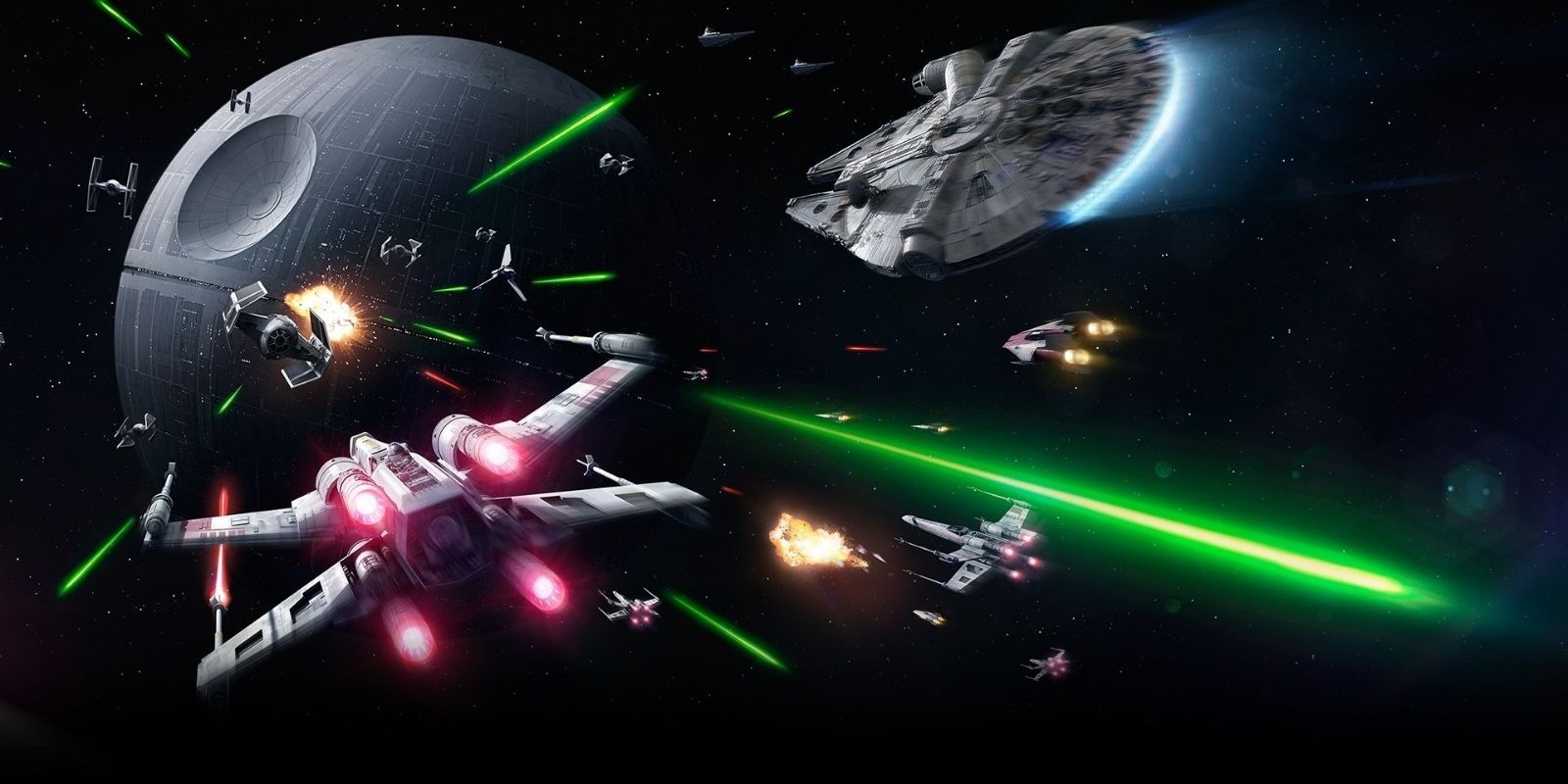 Disney teases the announcement of a Star Wars game in its ongoing Bring Home the Bounty promotion.
Disney is seemingly planning to make a Star Wars video game announcement in December.
This is according to an image posted on the official Star Wars website. The image, which highlights the "Bring Home the Bounty"Promotion promises a flurry reveals and announcements related to "new Star Wars toys, collectibles, books, apparel and more."Each space includes a hint about the week's announcement. One of the specific blocks for Dec. 14 features a videogame controller.
Related: LEGO Star Wars Battles is a Great Mobile Game, but It Lacks LEGO Star Wars' Charm
It's currently unknown whether the announcement will be regarding a previously announced Star Wars game or an entirely new project. It's possible that the date could mark further reveals regarding LEGO Star Wars: The Skywalker Saga, Star Wars Hunters or the remake of Star Wars: Knights of the Old Republic. It might also be the case that the date is set aside to announce a sequel to Star Wars Jedi: Fallen Order or Ubisoft's mysterious open-world game set in the sprawling sci-fi universe.
Dec. 14 may even result in an announcement of developer Quantic Dream's Star Wars game. The project, which has reportedly been in development for several months, was recently leaked online and corroborated by several sources.
Related: Classic Star Wars Game Bundles Coming to PS4 and Nintendo Switch
Speaking on "Bring Home the Bounty,"Paul Southern, Senior Vice-President, Franchise & Licensing, Lucasfilm, stated, "With the Lucasfilm 50th anniversary coming to a close this year, we wanted to find a way to celebrate all of our beloved characters and stories from the classic to the new and everything in-between. There will be something to excite every Star Wars fan this year with such a wide assortment of items to enjoy and engage with, whether fans are adding to their own collections or scouring for the perfect gift."
The first day "Bring Home the Bounty" saw Star Wars announce a variety of clothes and figures. Fans can expect Mandalorian-themed Crocs, Ahsoka themed DIFF sunglasses, new Funko Pops!!, retro-styled Action Figures, and a celebratory Lucasfilm 50th Anniversary bomber jacket. In the coming weeks, Mattel, The LEGO Group and Hasbro will reveal more products.
Keep Reading: Star Wars: Knights of the Old Republic Is Coming to Nintendo Switch
Source: Star Wars
Why were Fire Emblem Fates Controversial?
About the Author

Brad Lang
(371 Articles Published)

Brad Lang is the Video Game News Editor at CBR. He started his career as a journalist in gaming since 2019. He has a Master's degree in Creative Writing. He has also been featured on Critical Hit, Stuff Magazine, and Rock, Paper Shotgun. He can be found on skateboards, looking for Nemesis, or collecting old school metal records. Brad can be found on Twitter at @icebearlycoping.
More from Brad Lang