Video: First Beyblade Burst: Battle Zero Switch Trailer Shows Joy-Con Ripcord Motion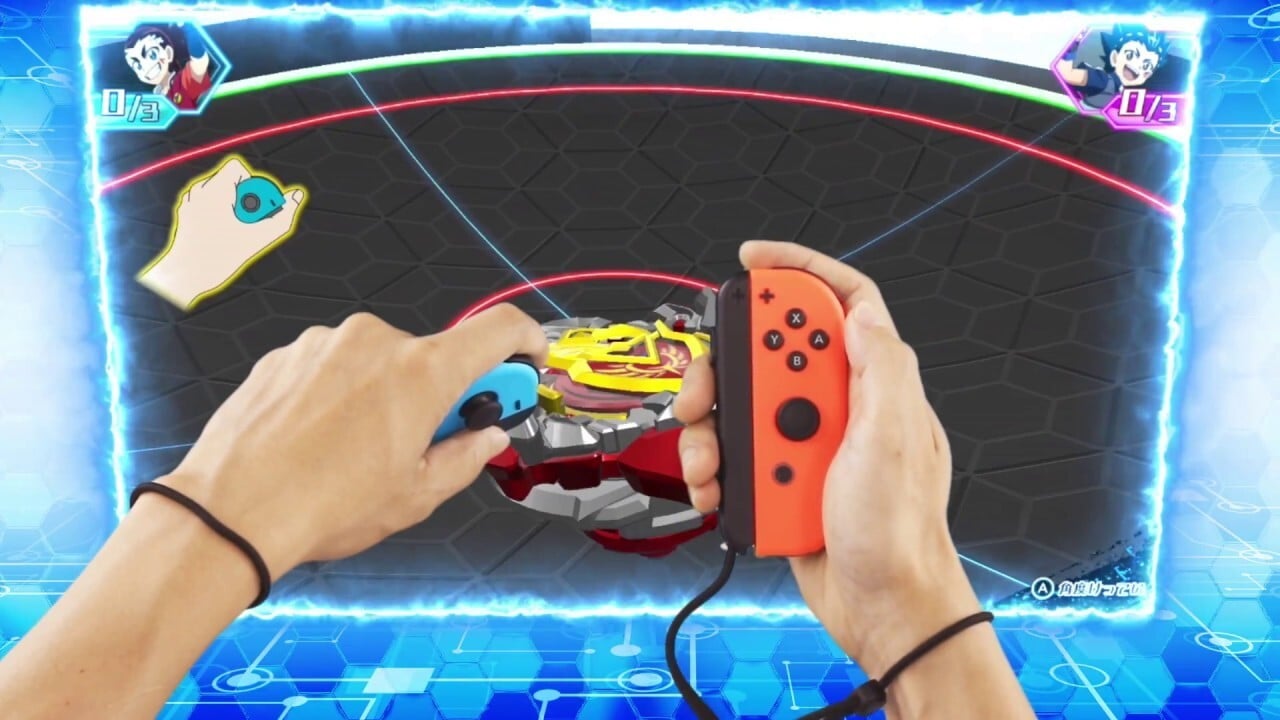 The official trailer for the first film Beyblade Burst: Battle ZeroNintendo Switch just landed. This gives us another glimpse at the Joy-Con being used in the game as ripcords.

As you can see, the game requires you to use your left Joy-Con to position the Beyblade at the correct angle and position. Next, you will need to pull back by holding the Y button on your right Joy-Con. After you have thrown your Beyblades into an arena, you can move your Joy-Con to increase your power.
This game features over 40 characters and more content than any other Beyblade title. It could be a great addition to the Beyblade series. Unfortunately, no information has been released about a western release date. However, the Japanese release on 25 October is fast approaching with no hint of a release elsewhere.
You can still download the game from the Japanese eShop to play it. If you want to learn more about the game, check out these videos of matches between two people. Although all the speech is in Japanese, you should be able to get the general idea of what's happening.
Would you like to see this one move to the West? Leave a comment.