In 1999, Pixar portrayed how well it could create a sequel with its first in Toy Story 2. The movie expanded on the Toy Story universe, giving a better understanding of the truth about Woody's backstory. When Woody believes his life will change forever after ripping, he wonders if he will continue to be loved by Andy. Woody ends up separated from his friends, and it is a journey that shows Woody there is a whole world out there outside Andy's room. Meanwhile, Buzz and the rest of the gang must find Woody and bring him home.
Toy Story 2 grows out the emotional side of the film, portraying depth in a way the first movie had not gotten the opportunity to. Woody's adventure bringing him to Jessie opens up the more tragic side of being a toy and what it can mean to be left behind. Toy Story 2 teases what a future without Andy could look like for Woody, a storyline that Toy Story 3 and Toy Story 4 go into with more answers. The relationship between a child and their toy has always been at the heart of the franchise. Still, Toy Story 2 examines the more adult side of toy collecting as Woody prepares for potentially joining a museum.
Explains Woody's Origins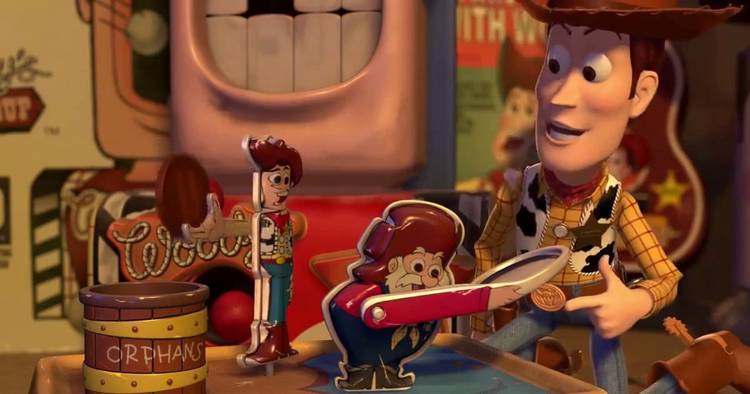 Long before Pixar revealed the movie that made Buzz who he was in Lightyear, Toy Story 2 revealed the origins Woody came from. Woody had come from the television series "Woody's Roundup," a show that also featured the original portrayals of the other toys he meets, Jessie, Bullseye, and Stinky Pete. Woody was not just a random cowboy. The inspiration for his toy design had come from a sadly canceled television show. A museum had wanted to buy a set of the toys from "Woody's Roundup" to put on display, suggesting that the show had been a big deal, at least temporarily.
The collection also leads Woody to meet Jessie and Bullseye, who become a part of Andy's collection and great friends to Woody and the group. However, while Woody may be connected to a television show and Jessie, Bullseye, and Stinky Pete through "Woody's Roundup," nothing in Toy Story 2 could convince Woody to leave Andy behind when there was still time to be there for his kid. Instead, Woody's loyalty allows him to take Jessie and Bullseye back to Andy, wanting to collide his worlds into one.
Portrays A Different Side To Being A Toy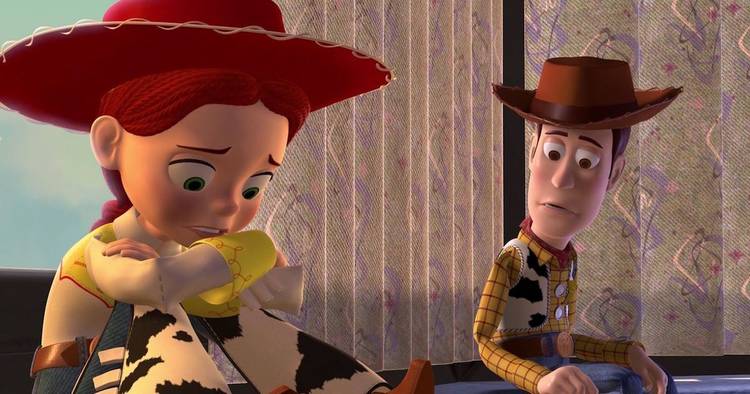 The main plot of Toy Story surrounds Woody and Buzz trying to make it back to Andy's house while Woody attempts to convince Buzz that he is a toy. What it means to be a toy, or in the movie's perspective, Andy's toy, is essential to Woody. He is loyal to Andy and prospers in being Andy's favorite toy. However, although Toy Story shows Woody's worry over being separated from Andy and not making it back in time for the big move, it never goes into the details of what it means to be a lost toy. That is where Toy Story 2 comes in.
Although Woody still frantically wishes to make it back to Andy, Jessie explains the emotional repercussions of being left behind by a child. Jessie's song, "When She Loved Me," is a heart-wrenching portrayal of Jessie's sadness over losing the child she had once made so happy and what it meant once she was alone. Jessie loves the idea of being in a museum, constantly visited, and out in the open rather than stuck in a box for hours on end. Jessie may not classify as a lost toy like Woody fears and later learns to enjoy in Toy Story 4, but she does show Woody what it means to lose the child she had loved.
Related: Beauty and the Beast: Why the Story Doesn't Work
Emotional And Funny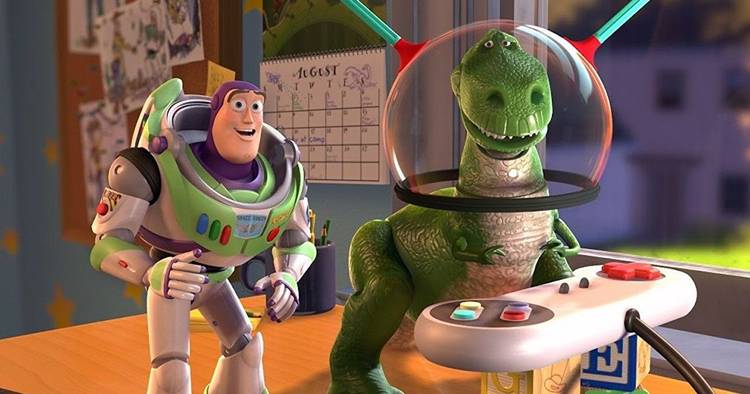 Walt Disney Studios Motion Pictures
Toy Story 2 walks the line between sad and funny, between Jessie's backstory, Woody's discoveries, and Buzz and the gang's journey to reunite with Woody. It allows Buzz and the rest of the group to acknowledge how important Woody is to them and Andy while showing their capabilities without their default leader at the helm of a plan. Toy Story 2 understands its story as an identity crisis for Woody while grasping the hardening realities that things may not always go the way you want. Woody worries about what it would mean to no longer be a vital part of Andy's life. While Andy still actively plays with his toys, those who break tend to end up on a shelf, either never to be played with again or thrown out or donated. Woody's nightmare surrounds Andy throwing him out because his arm is ripped.
However, just because Toy Story 2 wants to be an emotional sequel does not mean it lacks jokes. On the contrary, Toy Story 2 is still a funny Pixar movie with all the heart of the original film. To prove its willingness to take on a humorous approach, Pixar even created bloopers for the animated sequel.
Related Topics:
Minecraft Jenny Mod, Free Minecraft redeem codes, Lego Star wars retiring sets 2022, best high end av receiver 2020, cocomelon toys, best toys for 3 year olds, best beyblade 2021, best beyblade stadium, best lego game, best pixar movies ranked, amazon top toys christmas 2021, best beyblade burst, best buy columbia heights, best fidget toys adhd, best lego sets 2021, best technic lego set, lego technic best sets, top paw, best shin guards for youth soccer, best star wars lego sets, best star wars games,
Source link